I Don't Think Anything Natural Can Be Bad For You


Muriel Condon + Lila Shull

This project of a collaborative fabric book explores pattern making, place setting and behaviors of labor. There are six double sided pages, with the intention of being read flat as a traditional book or to be deconstructed and appreciated as separate wall hangings. Taking inspiration from Louise Bourgeois fabric books, I Don't Think Anything Natural Can Be Bad For You mines both meaningful and meaningless scraps, via the appearance of comfort and the absurdity of uselessness. Cast away pieces have been dredged up again, reimagined in a visual conversation. Humor interjects itself with quips of personal mementos, such as isolated fruit in space, and an embracing of the awkwardness of growth with dissimilar materials collaged together. The fabric resonates with old memories, purposefully arranged as a reflection on ritual actions and the significance placed on individual moments. With its immersive scale, the pages provide a surface for the viewer to resurrect personal experiences.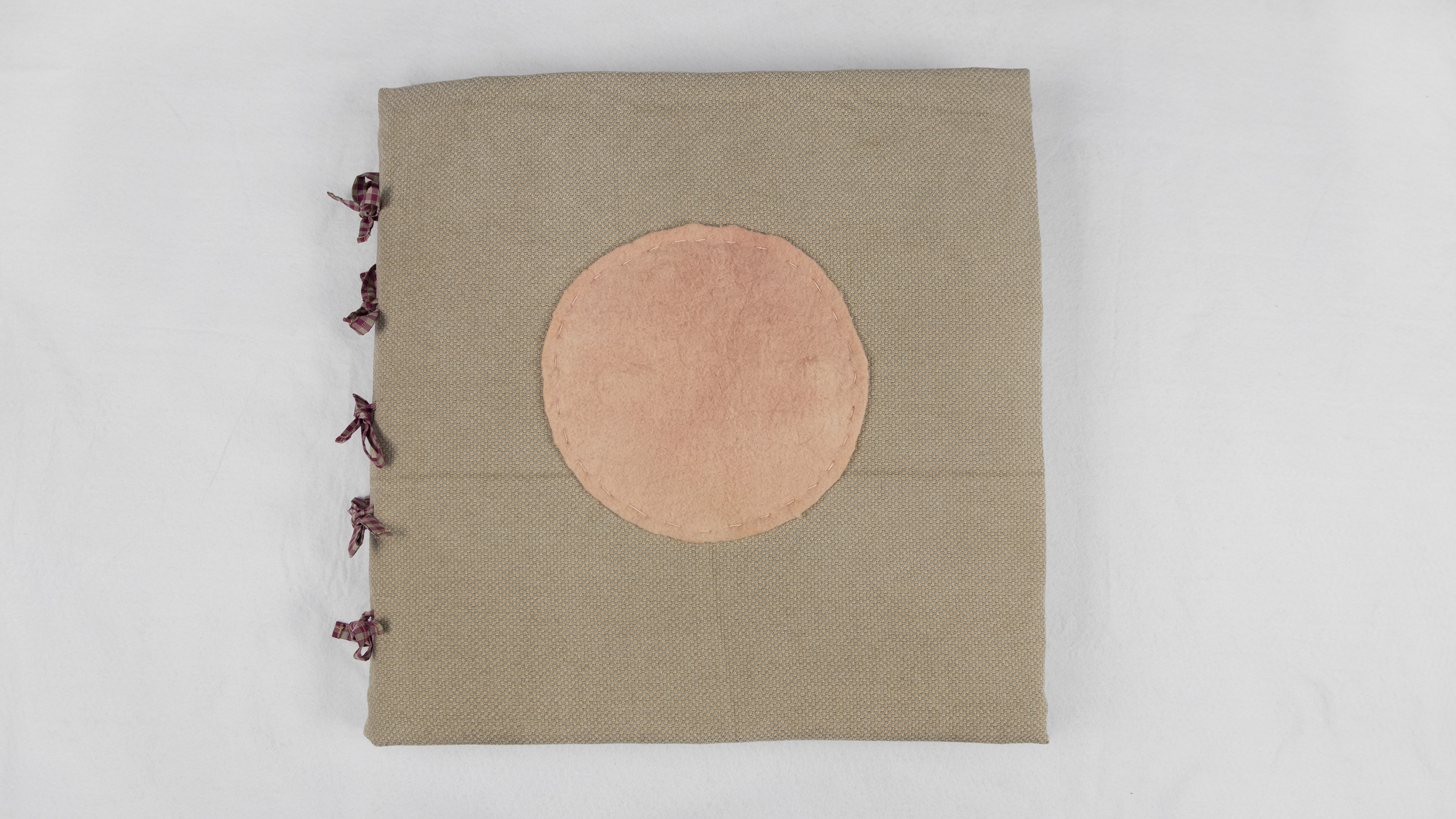 Cover
22" x 22" x 3.5"
Page Excerpt
22" x 22" x 3.5"
Detail

Detail

Page Excerpt
22" x 22" x 3.5"
Detail
Detail

Video Still //





Video Still //