---
Welcome to the West!
Lithography series aesthetically framed in vintage travel memorabilia, highway billboards and classic cowboy cinema. Naming the prints with imaginary towns plays on the misconception of the American West mythology; the imaginary destination. Technological innovations such as various forms of aviation, satellites and agricultural machinery, are staged as action shots that activate the narrative quality and excitement in retelling an adventure. Scale shifts are irregular to further embrace the illusory narrative of what we are taught and what pop culture sells as an authentic ideal. Cynicism is partnered with sincere expressions of joy from childhood roadtrips. These moments are reflected in sentimental tropes, bright colors and illustrative styling.
Welcome to Elyria, Nevada!

Lithography
20"x24"
---
Welcome to Johnson, Oklahoma!

Lithography
20"x24"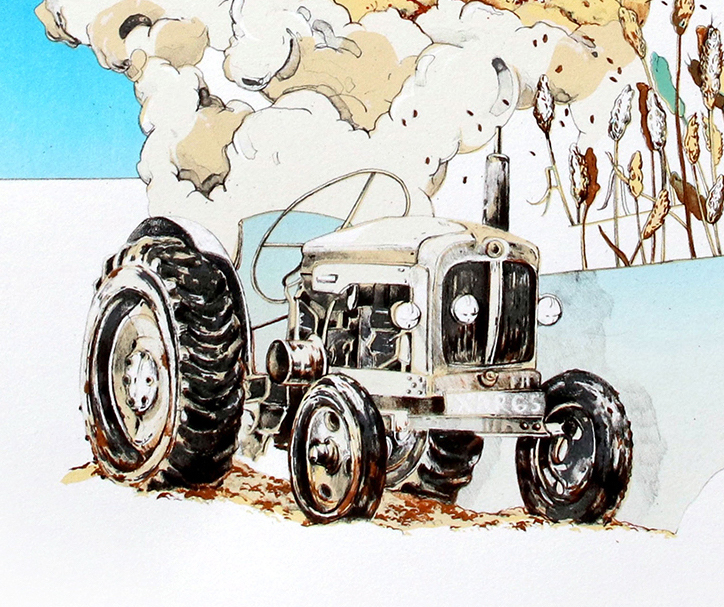 .
---

Welcome to Salvo, New Mexico!

Lithography
20"x24"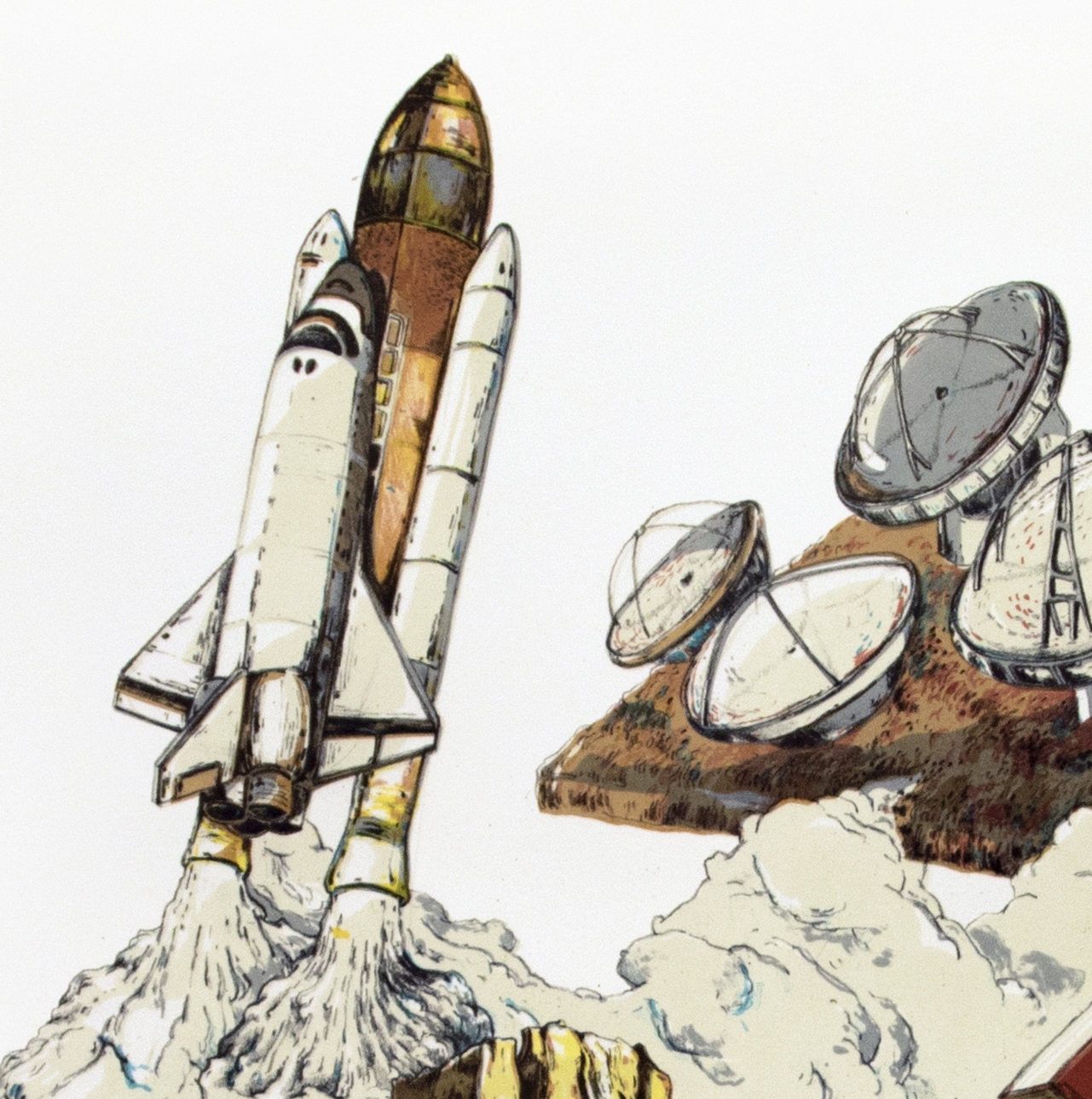 .